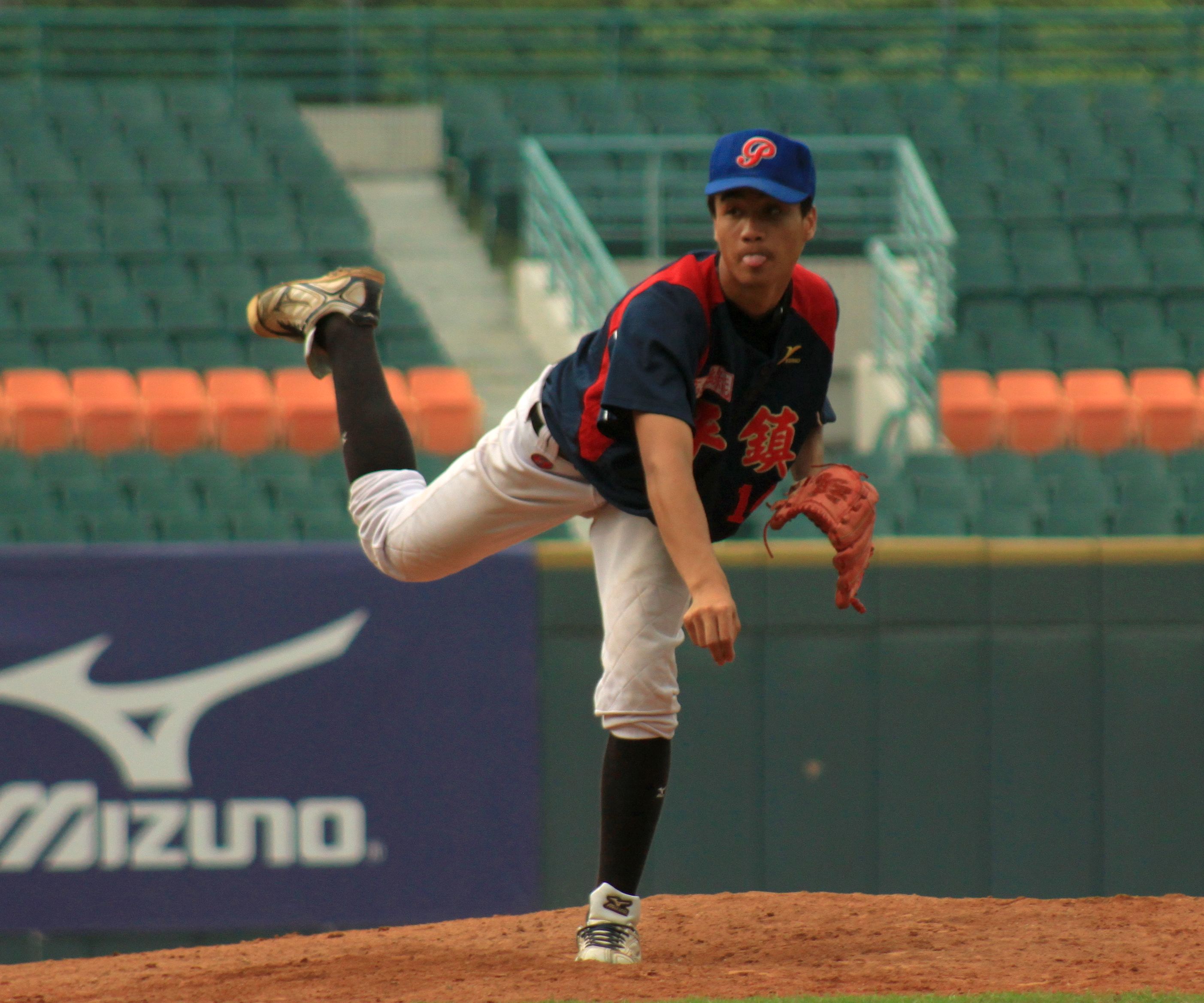 Rong (Jung)-Hung Sen, a 17 year old RHP at Ping-Zhen HS was clocked at a high of 93 mph in the recent Care Cup (Aboriginal Tourney). The kid is garnering attention from local scouts.
He led his team to the final of the Care Cup, which his team won 12-0. Sen also was the winning pitcher for Ping-Zhen HS in the championship game of the Tung-Kao Cup (completed in September). He was selected the top pitcher in the tourney (2W-0L, 0.00 ERA).
Sen has been on a roll. He was also selected the top pitcher in the Yu-Shan Cup completed in June. He helped lead Taoyuan County to the championship. Sen has been on the scene for quite some time. He's represented Taiwan in the
2009 Pony Baseball League World Serie
s. He was also selected to the
2010 Youth National Team
.
Despite solid velocity, he will need to work on his secondary pitches and his command.
***Military Dodger: Culture University RHP/OF Cheng-Yu Hung gained a significant amount of weight (as big as 113 kg) in an effort to skip his military obligations.
***CL Hu is playing in the
inaugural ABL All Star game
.