UDN and Liberty Times have a few articles out on the current Ta-Tung HS Cup going on right now.
A few names mentioned as players to watch out for the future included a few young pitchers:
1)RHP
Kuo-Hua Lo
(San-Hsin)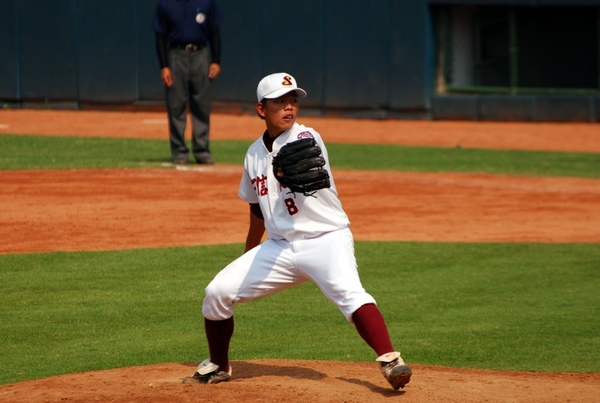 -17 years old (10/28/92)
-5'9", 163 pounds
-fb tops out at 92 mph/ has been mentioned before



2)RHP Chih-Lung Yang (Taitung PE)
Vid:


-16 years old (4/17/93)
-6' 1 1/2", 176 pounds
-fb tops out at 88 mph



3)RHP Che-Hsien Chan (Nan-Ying)


-15 years old (2/24/94)
-6'0", 187 pounds
-fb tops out at 91 mph (He threw 1 perfect inning in Nan-Ying's 10-0 opening win in the Ta-Tung Cup on 1/24. Nan-Ying starter Chia-Hao Sung picked up the W, throwing 6 inning (0 R, 2 H, 7 K's, 0 BB's).